Attorneys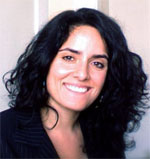 Yelda Mesbah Bartlett, Esq.
Yelda Bartlett is the founder and principal of our firm. Yelda completed her undergraduate and graduate education in California public schools, earning a Bachelor of Arts degree in Linguistics from the University of California Berkeley, and a Juris Doctorate degree at University of California, Hastings College of the Law.
Yelda's legal education and experience spans criminal, civil, legislative, as well as appellate work. During law school, she participated in the Criminal Defense Clinic hosted by the Northern California Innocence Project, where she investigated the innocence claims of inmates serving life in prison. Her interest in constitutional law led to a fellowship award by the National Lawyer's Guild to work on Federal and State appeals of death row inmates. Later, she served as a Legislative Intern to the Public Safety Committee of the California State Assembly, where she researched and analyzed national criminal law policy.
In addition to traditional litigation, Yelda is well-versed in alternative dispute resolution (ADR) methods, having completed courses in Negotiation and Mediation, Advanced Multi-Party Negotiation, and International Negotiation & Dispute Settlement. In her practice, Yelda serves as a mediator for family as well as business disputes.
Yelda is active in the local community. She served as a Commissioner for the Community Environmental Advisory Commission and the Commission on the Status of Women (COSOW) for the City of Berkeley where she was elected chairwoman of the Commission.
Yelda is admitted to practice law in the State of California and is a member of Alameda County Bar Association, National Lawyer's Guild, and the Iranian American Bar Association.
---
Blake Asdorian, Esq. is an associate in our Oakland office. Blake is admitted to practice law in the state of California.